Crochet headband patterns were among the first patterns that I started creating on my own, and I still love making them today. I create them as gifts for people who love crochet, my niece, and many of my female friends. They are quick projects that give me instant gratification when I want to sit and crochet, but seem to be short on time.
If you love the list of 20 crochet headband patterns we've put together for you today, be sure to check out the other Free Crochet Patterns for Headbands round up that we did earlier this year. There is a little something for every skill level and style. Happy crocheting!
Crochet Headband Patterns
1. Crochet Headband Pattern – Midwestern Moms
Dainty headband pattern for a young girl featuring a five petal flower pattern also.
2. Crochet Pokemon Headband Pattern– Midwestern Moms
This poke ball themed Pokemon headband pattern features a standard headband pattern and applique.
3. Women's Cable Ear Warmer – Jenni Designs
This free crochet headband pattern features crochet cables and is sized for an adult woman. I'm loving this pattern and can't wait to make one to warm my ears this winter!
4. Twisted Headband (Free Crochet Pattern) – RamsiLeigh Crochet
Another gorgeous adult-sized headband wrap. The twist in this design gives it a unique and fashionable look.
5. Easy Ear Warmer Crochet Pattern – Rescued Paw Designs
This gorgeous headband is named the Moonlight Ear Warmer pattern, due to it's design. I adore the different colors and texture used in this piece.
6. Crochet Plain Headband – Evelyn and Peter Crochet
Great red and black plaid crochet headband pattern. With this plaid being so on trend, I'll have to make a few of these for gifts this year.
7. Braided Crochet Headband and Earwarmer – Chaleur Life
I love the color of the yarn used in this braided headband. This post includes both written and video instruction.
8. Boho Headband – Whistle and Ivy
This headband would be perfect for spring! I love the boho style, and this looks like a simple pattern to follow.
9. Aspen Socialite Free Crochet Headband Pattern – Make & Do Crew
A pattern for a cute twisted headband that can be sized from baby to adult.
10. Easy Herringbone Earwarmer – Little Monkeys Crochet
A gorgeous, simple pattern joined by a button. This adult sized headband looks really warm.
11. Ho Ho Ho Headband – Pretty Darn Adorable
This headband is Santa themed! This would look super cute on a little one during the holidays.
12. Naturally Chic Tie-up Crochet Headband Pattern – Mama in a Stitch
Beginner crochet headband pattern made with worsted weight yarn. Can be made in child or adult sizes and features a cute tie in the front.
13. Hogwarts House Crochet Ear Warmer – Do It Your Freaking Self
This pattern speaks to my inner geek. Harry Potter themed crochet ear warmer patterns!
14. Mia Headband – Hopeful Honey
I love this headband joined by a cute flower pattern in the front. Be sure to check out the other headbands on this site.
15. Crochet Tiara Headband – Fable of Five
A bit of a different type of headband. This one isn't a wrap, yet crocheted onto a headband to make a tiara. This design would be cute for any princess.
16. Shell Crochet Headband Pattern – Create Bella Create
This pattern uses the shell stitch and is a thinner headband. Adorn with a flower, or other applique to add some additional color!
17. Crochet Cable Headband – My Hobby is Crochet
I really like the look of this bright headband! I would call this a more advanced crochet headband pattern since it has several post stitches. Beautiful work!
18. Wintertide Headband – Beatrice Ryan Designs
This headband looks super warm! I like the decorative button added on the side.
19. Crochet Newborn Headbands – Letters to Dutch
Adorable headbands for newborns featuring a cute flower! Perfect for newborn photo props.
20. Crochet Headband Pattern – Doodles & Stitches
This cute, chunky headband looks perfectly warm for Winter.
Which of these crochet headband patterns are you excited to try first?
Crochet Headband Patterns to purchase on Etsy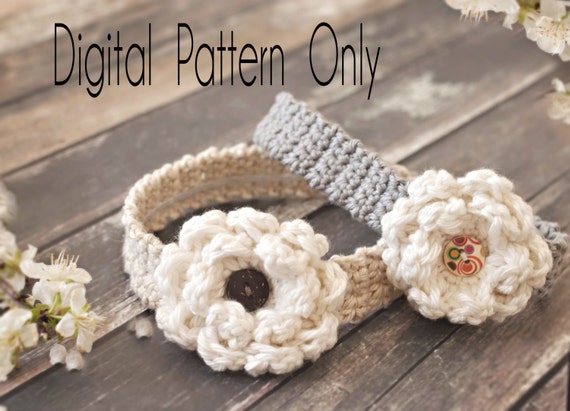 Crocheted Baby Headband PatternBuy Now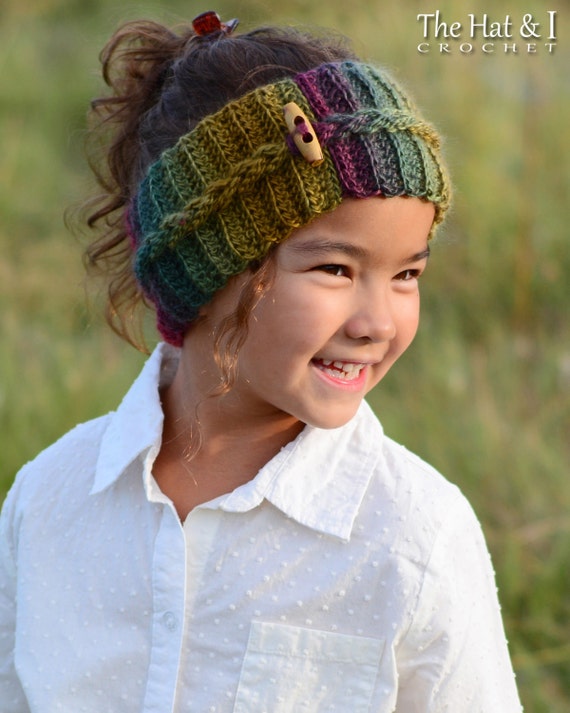 Autumn Breeze HeadwrapBuy Now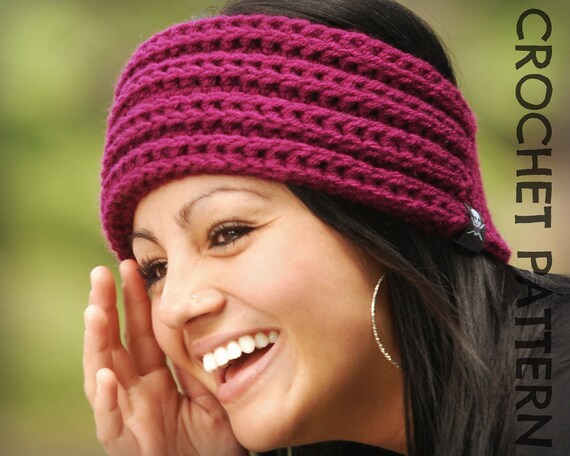 CROCHET HEADBAND PATTERN – Ridgeline HeadbandBuy Now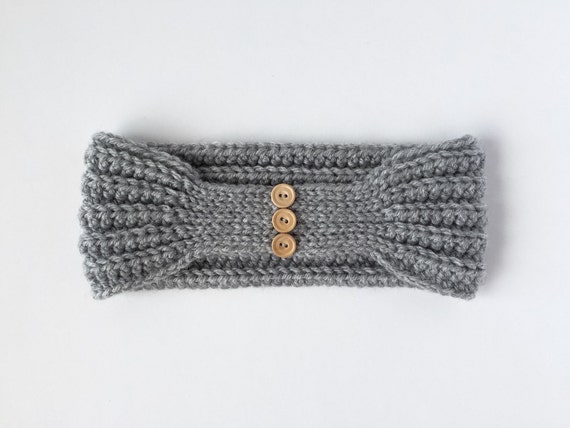 The Bailey Headband – tapered back crochet headband with buttonsBuy Now
&
YOU ARE ALSO GOING TO LOVE:
Studies have shown if you loved this Crochet Headband Patterns Round-up, you are going to love the following articles. Just click on the photos to view the articles.